A Healthy Treat After All the Feasts!
December 27, 2022
Who says healthy can't be indulgent? This fudge recipe is made with fruit and high in fiber. Add peppermint oil for an extra burst of holiday flavor!
INGREDIENTS:
10 dates, soaked for 30 minutes in warm water and pitted
1/4 cup coconut oil, melted
1/4 cup raw cacao powder
2 tablespoons raw pumpkin seed butter (any nut or seed butter will work)
About 2-3 tablespoons of unsweetened coconut shreds
Course sea salt
You'll need a food processor or high powered blender (I used my Blendtec just to purée the dates and then did the rest by hand, but you could do it all in a food processor).
DIRECTIONS:
Purée the dates, nut or seed butter and melted coconut oil together. Add cacao, blend and adjust to taste. (I added extra cause I like super dark chocolate).
Mix in the shredded coconut.
Line a small glass or metal pan (I used a small rectangular Pyrex dish) with parchment paper. You don't have to, but it will be easier to extract the goods if you do.
Press the mixture into the dish and smooth with the back of a spoon. Sprinkle with sea salt. Cover and refrigerate for an hour. Cut into small squares and enjoy!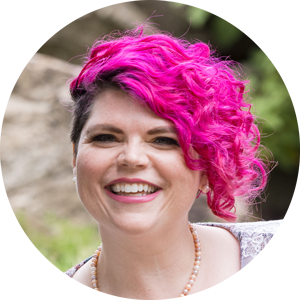 Dr. Laura E. Cox, DAOM, NFMP, LAc, CHP, LMT
Connect with Dr. Cox on TikTok, LinkedIn, Facebook & Instagram. Ready to meet with Dr. Cox to begin a plan to prioritize the 5 Pillars of Health in your life? Make an appointment today.
Live Well. Choose Well. Be Well.